WELCOME TO THE
WORLD OF SPROUTS MONTESSORI
A nurturing world for young minds with holistic education that fosters independence, leadership, and mindfulness. We believe that every child is unique and works towards unfolding the child's true potential.
"… in every child is the seed that will mature into an adult." – Dr Maria Montessori
Years of Experience in holistic development of children through Montessori methodology
Planes of Development of a Child
Sprouts Montessori Education
Sprouts Montessori Nursery and Primary School
Sprouts Montessori House of Children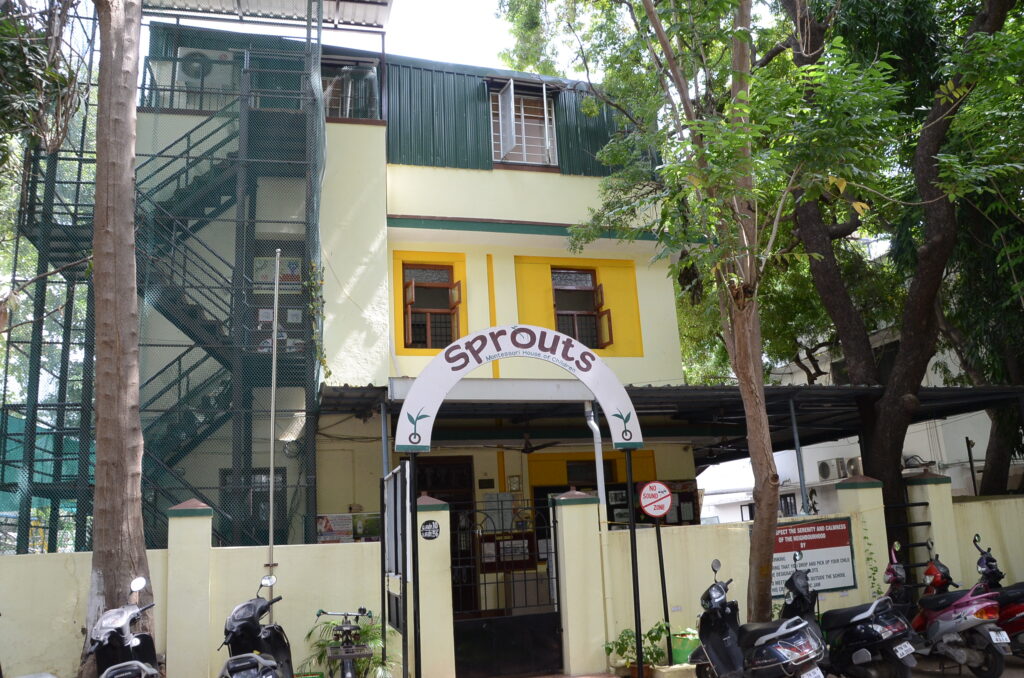 To be a progressive school, with international standards, that fosters independence, leadership, and mindfulness in every learner. Provide a nurturing world for the young minds with holistic education, with the unique combination of Montessori and IGCSE curriculum.
Provide a secure and safe learning environment, that values and nurtures the emotional, social, intellectual, and physical needs of every child
Chart out unique growth paths for each child, with a well-balanced curriculum
Collaborate with industry experts to enrich learning experiences
Train and invest in our teaching and non-teaching staff to empower them with confidence, knowledge and skills
Use technology to teach, learn and connect the prime shareholders of the school for effective communication
Quick Enquiry.
Do you want
to know more?
BEST MONTESSORI SCHOOL IN CHENNAI
preschools in Chennai, playgroup nursery, playgroup nursery preschool, little children school, nursery school activities, finding a nursery, child care solution, nursery school admission, best montessori school in Chennai
BEST MONTESSORI SCHOOL IN CHENNAI